Principal's Welcome…
Welcome to Unley High School. Please spend a moment taking a glimpse of our school through the eyes of our students and parents.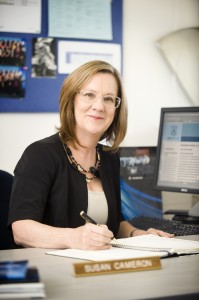 For one hundred years Unley High School has continued to provide local, public education of the best quality. We are a comprehensive high school with many programs including rowing, volleyball, basketball, performing arts, sport, languages and diverse academic programs in all disciplines that prepare our students for their chosen pathways. Students attending our school work in a context of long established traditions and expectations that lead to high achievement.
Our inner suburban campus has many modern facilities. Our staff are both highly skilled and most enthusiastic. Our students have every opportunity to do their best work, to excel in study and in sport.
Welcome to Unley High School, where the well-being and success of every student lie at the heart of all our work.